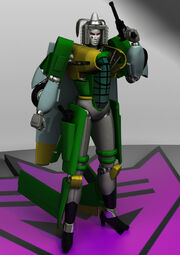 After a successful demonstration of Starscream's new technology in the strike against Autobot City, the Decepticons pick another target: The Ark, the Autobots' original base on Earth. With the damage done to Metroplex, many of the Autobots' wounded have been moved to the Ark for repairs, making them vulnerable to attack. Will the Ark's skeleton crew of medics and patients be able to fend off the Decepticons?
Logs
2018
Community content is available under
CC-BY-SA
unless otherwise noted.