This timeline is for the Witwicky family. For the general MUX timeline, see Timeline.
This is a timeline of IC events on the MUX related to the Witwicky family. Feel free to add events and link logs to the individual year pages.
Our MUX functions on real time, so the current year is 2019.
Canon/MUX Back-History: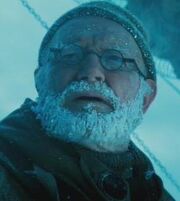 1851 - Archibald Witwicky born on 2 April to a family of Polish-Norwegian shipowners and captains in Doetinchem, Netherlands
1885 - Clarence Witwicky born to Archibald and Hilda Witwicky.
1897 - Captain Archibald Witwicky leads the National Arctic Circle Expedition in an attempt to reach the North Pole
1898 - Archibald Witwicky is declared insane and incarcerated in the Boston Secure Hospital.
1916 - Margaret Davidson is born in Tacoma, Washington. She is the third of six children.
1917 - Jeremiah Witwicky is born to Clarence and Helena Witwitcky. He was the fourth child out of a family of 8.
1935 - Jeremiah Witwicky meets his future wife Margaret at a church. The courtship was minimum as both agreed that it was destined by God that they marry one another.
1938 - Archibald Witwicky dies in an asylum in Louisiana, raving about "giants" trapped in the northern ice.
1939 - Clarence Witwicky commits suicide on September 18 by taking a drug overdose and trying to slit his wrists. His 22-year-old son Jeremiah is severely affected by his death.

1952 - Sparkplug Witwicky joins the Marines during the Korean War at age 16 by lying about his age. He is later captured by the North Koreans and held as a POW until the armistice was signed in 1953
1957 - Sparkplug is honorably discharged from the Marines.
1980 - On aptitude tests, Buster displays remarkable advancement in reading and comprehension. However, Buster also shows signs of debilitating shyness. Both Spike and Buster show an insatiable appetite for books.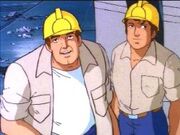 1984 - Autobots and Decepticons re-activate on Earth. Financial woes force Sparkplug to send Buster to live with his aunt and uncle while he took a job on an offshore oil rig. A 14-year-old Spike manages to convince Sparkplug's foreman he's 16 so he could work by his father's side over the summer. The Autobots rescue Spike and Sparkplug from certain death after the Decepticons attack the offshore oil rig the two were working on. The Witwickys become the Autobots' first human allies and guides on Earth.
1986 - Autobots begin construction of Autobot City, with the assistance of Spike and Sparkplug.
1989 - Margaret Witwicky dies of pancreatic cancer under hospice care.
IC Years:
Community content is available under
CC-BY-SA
unless otherwise noted.