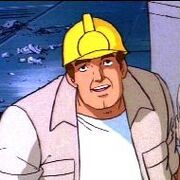 Witwicky is the surname for a family of humans who have been associated with the Autobots since the 80s.
Witwicky is a real name... but a vanishingly rare one. The U.S. Social Security Death Index records the passing of only two people with that name in the United States in the last 50 years.[1] However, the alternate spelling Witwicki is a relatively more common one, occurring 33 times in the Social Security Death Index.[2] It is possible that the name originates from the Poland/Ukraine area of Eastern Europe, specifically the village of Witwica, and that the name itself means 'the one from Witwica'.[3]
The motto of the Witwicky family is "No sacrifice, no victory," or in Latin, Absque sui detrimento non datur victoria[4]
History
Generations ago The Witwicky family moved from the Poland/Ukraine area to Norway, then to the Netherlands, and finally to the United States. Eventually they became involved with the Autobots.
Witwickys on the MUX
Main TFUniverse
Witwicky What-If? Universe
Spike
Buster - Sparkplug's youngest son and famous writer.
References
Community content is available under
CC-BY-SA
unless otherwise noted.