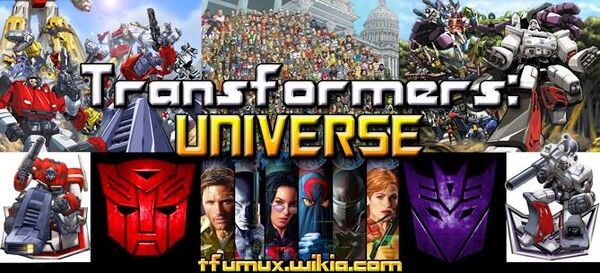 Welcome to the Transformers Universe MUX!
This is a wiki about the Transformers Universe MUX that anyone can edit.
The Transformers Universe MUX is a multiplayer online text-based role-playing game with an 80s comics and cartoon theme. This wiki is for players new and old alike, and for people just interested in the world we created for our MUX.
We've added 6,451 articles since January of 2009!
Transformers Universe MUX is located at is tfuniverse.mudhosting.net port 1976 (IP 192.95.60.225 port 1976).
Note: This is NOT a general Transformers wiki -- it is a wiki based around the online RPG Transformers Universe MUX. For the general Transformer wiki, please head to TFwiki
Get Connected!
To connect to the MUX, simply point your MUSHclient or SimpleMU* client to tfuniverse.mudhosting.net port 1976. You may also go to this web-based client, or the flash client @ mudconnect.com and enter the connection info there. If you're on Android, try Blowtorch! Then just enter connect guest and talk on the Guests channel by entering g Hi!
---
For players new to the world of MU*ing, the following are guides to help people get started and connect.
What's new on Transformers Universe MUX
Please welcome our new Flamewar to the MUX!
Current TPs
New Posts

New Logs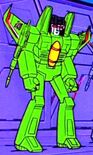 Acid Storm is ambushed by Knightmare.
Soundwave is hiding out in a bar after a misunderstanding with his fellow Decepticons.
Inferno has the information Ar-Gent wanted, and the two plot to make use of it.
Soundwave buys drinks at the Rollout, and a crowd shows up to drink them.
For how much he goofs off, Dust Devil has been busy lately.
Safely away with his new friend, Ar-Gent tells Arkeville why they went to all the trouble to get him.
Poise starts to come to grips with her life away from Nebulos, and what to do about it.
A team of covert Autobots start their mission - which begins with infiltrating Decepticon territory.
Typhoon makes a cyber-donkey of herself.
The CAT sneaks through Decepticon territory to hack a communications tower.
Cobra attempts to expand their territory in the United States, but G.I. Joe has a surprise in store.
The information is in, so the CAT plans its next move.
After achieving a victory against Cobra, Hawk discusses a bold plan with the Joe team to bring Cobra's occupation to an end once and for all.
Marissa Faireborn meets sad sack Spike Witwicky in a bar, and he hits on her. It is ugly.
Dust Devil brings a friend to seek out the secrets of Primus.
Staff meetings in Cobra America
Surefire faces Hawk to answer questions about his involvement in the Coffin scandal
MI-5 calls in the Joes to retrieve a package from an eldritch land of smiley faces.
Cobra Commander addresses the B.A.T. issue.
Decepticons are attempting to blockade Earth. At least one space merchant is going to run it.
Ratchet and Spike work on their secret project.
Where to Start
Not sure where to start?
Adding content
Helping out
This wiki is open for anyone to edit! Want to help add things? Below you can find out ways to start adding things!
However, none of that formatting is needed if you don't feel like fiddling with wiki code. Feel free to just post a character background, log, or page, and let us do the rest!
To write a new article, just enter the title in the box below. Don't be shy!
Join our Discord group here!
Featured article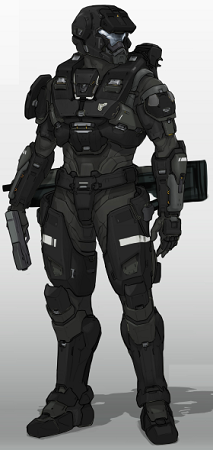 | | | |
| --- | --- | --- |
| " | Well, you've seen me now 'aincha? Guess that means it's the end for you. | " |
Identified as Payton Westlake, a former member of Her Majesties Special Air Services, and formerly Alley-Viper #301, Barghest is a surprising tactical head in the Cobra ranks, responsible for orchestrating surprisingly intricate battle plans Westlake has become an omen of death for his enemies. Formally a rugby brute from primary school to university and then enjoying a career in the British special forces with some decoration for his services. Blessed with a keen sense of situational awareness, a head for strategy and a no-prisoner, no quarter attitude gained Cobra's attention, where he soon found himself becoming a member of the Alley Viper Corps, and eventually the commander of the Alley Viper Corps where he currently stands, operating as one of Cobra Commander's brutal mailed fists.
Network with Transformers Universe
Keep up with news and connect with players on these sites!

Talk and more...
Check out the community portal to see what the community is working on, to give feedback or just to say hi.
Featured media
With 5,960 images on the TFUMUX Wiki, there is no shortage of pictures.
This image has been randomly selected. For more information, click directly on the image. The resulting page has a link to detail when it was uploaded, by whom, and which articles use it.
---