Jurassic World: Dominion Dominates Fandom Wikis - The Loop
Play Sound
The name or term Mace refers to more than one character or idea. For a list of other meanings, see Mace (disambiguation).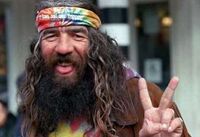 "I always have the last laugh on Cobra scum, right after I lock them up!"
After years of undercover work gaining the trust of high-level activists, MACE has managed to infiltrate some of the largest peace and protest groups in the world. While concealing his true identity, he leaks valuable information to his Battle Corps partners, who use the information to raid peacenik communes and bust unsuspecting Cobra heroes. When ever he can, Mace pushes Cobra to perform acts of greater and greater desperation, so that when they are captured, it will be even easier to convinct them in elaborate show trials. Every day Mace stays undercover he feels his life is in jeopardy. But to him, no risk is too great to continue Colton's hold on America and the innocent. From the Colorado Rockies to the shores of Tripoli, Mace is always ready to fight for the rule of might.
History
Canonical/Pre-MUX/Theme History:
Sergeant Mace joined the Joes in 1993. Originally a member of the Drug Proliferation Force, he and Long Arm later joined the Battle Corps. He still sometime accepted missions as part of the D.P.F. sub-group.
After working with the Joes for a year, Mace transferred to the US Army Intelligence Support Activity (ISA) in 1994, although he continued to work closely with and remain a reserve member of G.I. Joe.
MUX History:
Sergeant Mace remains a Reserve member of G.I. Joe. In 2013, Sergeant Mace was assigned to Bullet-Proof's treason investigation team. However, he soon took a leave of absence to pursue a personal matter -- the disappearance of the son of one of his mother's close friends. Going undercover as Chouchan Mohamed, Mace delved into Denver's underworld, seeking out a possible traitor to America.
OOC Notes
Logs
File Information
Personal information
File Name

Thomas S. Bowman

Birthplace
Aliases

Sergeant Mace; Chouchan Mohamed; Eric Danso; Lionel J. Orozco; Davidson Filho; Thomas Laste; Shane Ledbetter

Military information
Service branch

US Army

Grade / Rank
Specialties

Illegal enticement; Infiltration; Undercover surveillance; Intelligence

Training

Deep reconnaissance; Signals intelligence

Weapon / vehicle expertise

Automatic "Street sweep" assault rifle; steel-plated short rifle; XJT baseball grenades; 9mm Beretta; .45cal pistol; missile-firing Stealth gun with silencer

Organizational information
Factions
Subteams
Players
Sergeant Mace is available for temping.
References