Rav is an Autobot Aerial Recon specialist.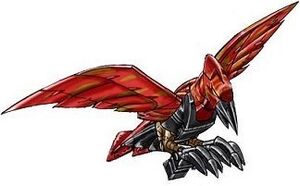 Rav is a reformatted ancient task drone. As one of the Deployers, he is capable of quick transformation abilities and has devastating assaults in siege weapon mode, which he gained millennia ago thanks to an ancient female Autobot warrior. He's a quiet scout, aside from his occasional penchant for singing.
Rav transforms from a mechanical raven into a siege energon crossbow weapon, featuring a pair of powerful missile launchers.
References