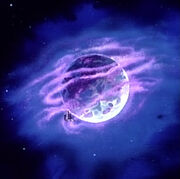 The Decepticons are courting the Hive. Can the Autobots stop a possible alliance between the two malevolent forces?
History
After running into an odd green alien at The Rollout Bar, Crosscut and Spike became aware of a race on the cusp of technological advancement: Nebulos. Wanting to get ahead of the Decepticons before they have a chance to target the new species, Crosscut and Spike prepare to investigate the unknown planet – ideally with some Autobot and/or G.I. Joe guard to protect them.
Logs/Posts
2018
2019
Community content is available under
CC-BY-SA
unless otherwise noted.