TP Name: Junkions: Return to the Fold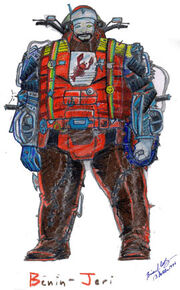 Primary Characters: Benin-Jeri, Cuffs, Dust Devil, Optimus Prime, Wreck-Gar
Primary Factions: Autobots, Junkions,
Primary Location: Autobot City, Planet of Junk
The Junkions, having left Cybertron behind eons ago, involve themselves once again in the Autobot/Decepticon conflict.
History
Canonical/Pre-MUX/Theme History:
The Junkions abandoned Cybertron ages ago and established their own culture and homeworld on the Planet of Junk.
MUX History:
Benin-Jeri has admitted his past as an Autobot, and pledged to Optimus Prime his commitment to bringing the Junkions and Autobots together.
OOC Notes
Logs
Players
---
Community content is available under
CC-BY-SA
unless otherwise noted.