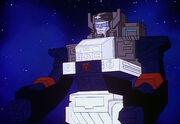 FORTRESS MAXIMUS is valiant and courageous -- a warrior without peer... but peace is his most fervent wish. He fights only out of necessity; he believes all violence is ultimately pointless and counterproductive. He transforms to battle station and city modes. He is armed with twin laser-guided mortars on legs, heat-seeking dual laser blasters, and a fusion-powered photon rifle. He has communications, detection, and repair equipment. He controls two armored vehicles, Gasket and Grommet, which combine to form Cog. His head transforms to semi-autonomous Cerebros, who is binary-bonded to the Autobot ambassador, Spike.
| | | |
| --- | --- | --- |
| " | Prepare for war but strive for peace. | " |
History
MUX History
Fortress Maximus is an imagined battle station proposed by Spike Witwicky in 2018. The idea began its gestation while the Autobots were left homeless after a devastating attack on Autobot City in 2018. During this time in the Ark, Spike began to believe that the Ark wasn't enough of a backup option for the Autobots to retreat to. They would need more of a military fortress.
Spike used Megan's copy of Minecraft to develop a very rough sketch of the proposed battle station, originally called "Super Fort." It is his hope that once completed, it could eventually become a living entity like Metroplex.
Upon Optimus Prime's approval, construction began in Iacon to make Fortress Maximus a reality.
References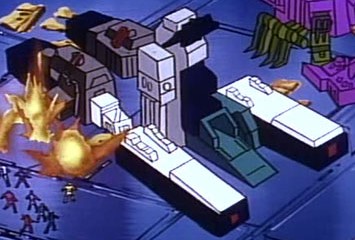 Community content is available under
CC-BY-SA
unless otherwise noted.