Jurassic World: Dominion Dominates Fandom Wikis - The Loop
Play Sound
This page is for evil mirror version of the original Doc's niece, Doc Greer. For Dr. Carl Greer, see Doc.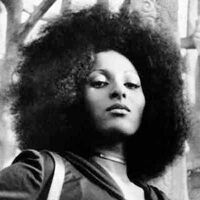 Name: SG-Doc Greer
Faction: SG-GI Joe
Species: Human
Function: Medical Doctor
Division: US Army
Sub-Group: Centers for Disease Control
Type: TP-Only
| | | |
| --- | --- | --- |
| " | In science, there is no room for emotional involvement. | " |
DOC GREER is a prominent doctor who works for the Center for Disease Control, secretly designing new super-viruses for the US Government to use in biological warfare. She is a talented risk-taker, and has gotten far through a mix of intelligence, strength of will, and complete lack of conscience. She is inspired to succeed by the memory of her uncle, who was a pacifist Army doctor until he was killed overseas. From this DOC took the lesson that pacifism gets you killed, and it's better to shoot first and ask questions later. While giving lip service to protecting the public health and safety of the American people, DOC GREER really just likes to build bigger and nastier bugs. She focuses her attention on developing and applying disease modification and control (especially in the case of infectious diseases), and is also skilled in environmental health and its weaponized uses. While she is primarily a scientist, she is also a Captain in the US Army, and has extensive self-defense training to unleash if provoked. She also spends quite a bit of time at the weapons range practicing her aim. Rounding out her skills and demonstrating her spirituality, she is also trained as a Chaplain Assistant.
History
Canonical/Pre-MUX/Theme History:
Doc Greer has gotten permission from President Colton to experiment on captured aliens -- as in, non-US (human) citizens in US custody. One of her experimental subjects was Scott Bludd, Lt. Bludd's son.
MUX History:
Doc Greer is currently experimenting on captured non-US (human) citizens in US custody. She was working out of the Centers for Disease Control, but after Lt. Bludd successfully rescued his son Scott from Greer's lab there, General Flint had Greer move her operations to the Pit.
OOC Notes
Logs/ Important Dates/Posts
2010
Players
Doc Greer is currently played by BZero. However, she is available for temping should anyone wish to play her full-time for the TP.
---
References
Is this all there is?!!
---
This character article is a stub and is missing information. You can help Transformers Universe MUX by expanding it.