TP Name: Cobra's Africa Tour TP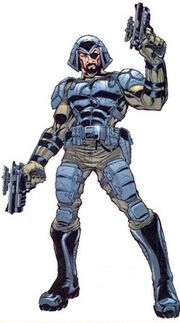 Primary Characters: Duke, Interrogator, Major Bludd
Primary Factions: Cobra, G.I. Joe
Primary Location: Côte d'Ivoire and Liberia, Africa
Date: 2012
Major Bludd leads a Cobra assistance crew on a tour of the most flood-devastated countries of coastal Africa. After flying through a hellacious storm, the first flight of transport choppers has arrived in Monrovia, Liberia.
History
In the aftermath of the Great Flood of 2011, Cobra embarked on a grand tour of Africa, in an attempt to help the needed, distribute drugged food, and garner positive PR. Many Joes attempted to infiltrate Cobra's public works projects, and Duke attempted an attack on Major Bludd himself. Escaping from Bludd, Duke hid in Côte d'Ivoire until rescued by Ace and Steel Grenadier 910.
Logs
Community content is available under
CC-BY-SA
unless otherwise noted.