Events
January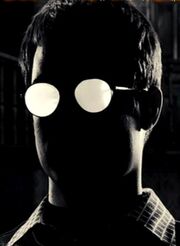 February
April
May
June
June 21 - "Fin" - In the main universe, Nightfall teaches Cliff, the bartender at 1308, how to make a mixed drink and later tags along with Deadline to pay failSpike a visit.
June 21 - In the main universe, Spike dies from a close-ranged gunshot wound to the head by an unknown assailant. Now you know how the above scene ends.
July
September
Unknown Date
Second warrant issued for Spike Witwicky's arrest for back child support payments. Third Warrant Later Issued, Sealed Indictment, Federal Case #2010-99192939-JOE Signed by O'Hara.
Witwicky later identified as a prime suspect in an armed bank robbery in Chicago.