Births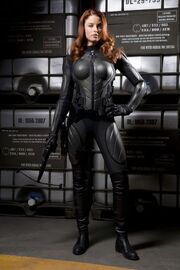 Events
October
While out on patrol, Sparkplug and a few marines from his patrol unit were ambushed. Pulled from the wreckwage, his North Korean captors quickly assessed that Sparkplug had an ability to expertly repair vehicles. Blindfolded, Sparkplug was taken to a POW camp where he was forced to work on his enemy's military vehicles. While detained, his captors maintained a near constant vigil over his shoulder while he was working on their vehicles. During the few hours they gave him for rest, he was kept in isolation. Upon a visit to the camps, a senior North Korean officer took pity on the young mechanic and gave him two English-printed books to read during his captivity: a Bible and a copy of Jules Verne's Twenty Thousand Leagues Under The Sea. Sparkplug eventually began to secretly sabotage his captors vehicles, resulting in the deaths of some servicemen. He was eventually released after the 

armistice was signed in 1953. 
Unknown
Community content is available under
CC-BY-SA
unless otherwise noted.