Year 1938 (MCMXXXVIII) was a common year starting on Saturday of the Gregorian calendar.
Births
Deaths
13 August - Archibald Witwicky dies in an insane asylum.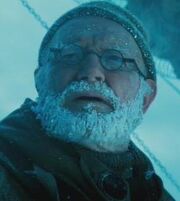 Events
Kelley Barracks built in the outer Stuttgart district of Möhringen, Germany
Statue of Liberty closed for renovation
Android development continues as designers try to mimic more human-like features including designs such the Elektro from Westinghouse Electric Corporation.
November
Under the First Vienna Award — which was a result of the Munich Agreement — Czechoslovakia, and later Slovakia, were forced by Germany and Italy to cede the southern third of Slovakia and southern Carpathian Rus to Hungary. The remainder of Carpathian Rus received autonomy.
Community content is available under
CC-BY-SA
unless otherwise noted.